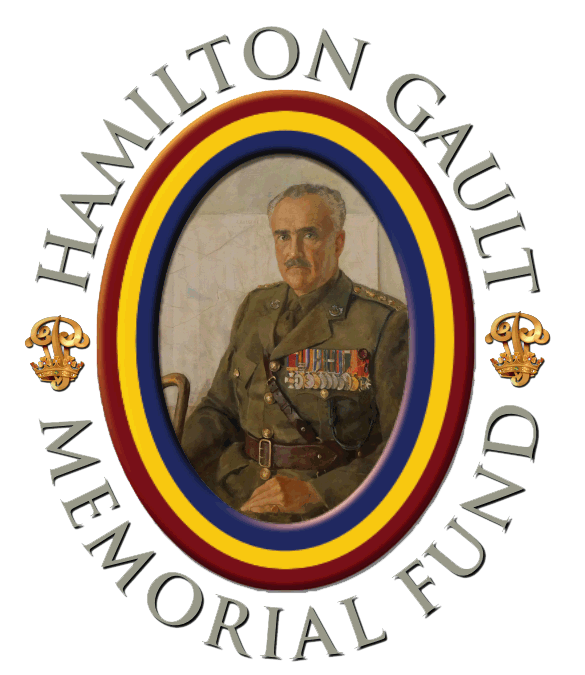 Register now for the Sydney Frost Battlefield Tour to Sicily and Italy 16 - 31 May. Details are in the attached brochure.
read more
This SITREP provides an update on the work of the Hamilton Gault Memorial Fund (HGMF) to review and enhance its charitable objectives in order to better serve veterans and their families. Donna Campbell, a veteran, and wife of a long serving Patricia was asked...
read more
Welcome to the Hamilton Gault Memorial Fund website!
The Hamilton Gault Memorial Fund (HGMF) is named after Brigadier Andrew Hamilton Gault, DSO, ED, CD, the founder of Princess Patricia's Canadian Light Infantry (PPCLI).
An independent charitable organization, the HGMF receives charitable and other donations, as well as income from interest and fundraising activities, and expends funds on charitable activities that support the heritage and history of the PPCLI through grants to the Regimental Museum and Archives and funding the maintenance of significant Regimental Memorials; offering student bursaries to members of the Regimental Family; supporting PPCLI affiliated Army Cadet Corps; and providing support to veterans and their families by promoting mental health and providing financial assistance with home modifications due to injuries or disabilities incurred during military service.
Our ability to conduct these charitable activities is dependent on your donations.
Dave Pentney
Chair
Hamilton Gault Memorial Fund
PPCLI Cadet Corps -Bryan Bailey
Trustee – Shawn McKinstry
Andrew Hamilton Gault
1882 – 1958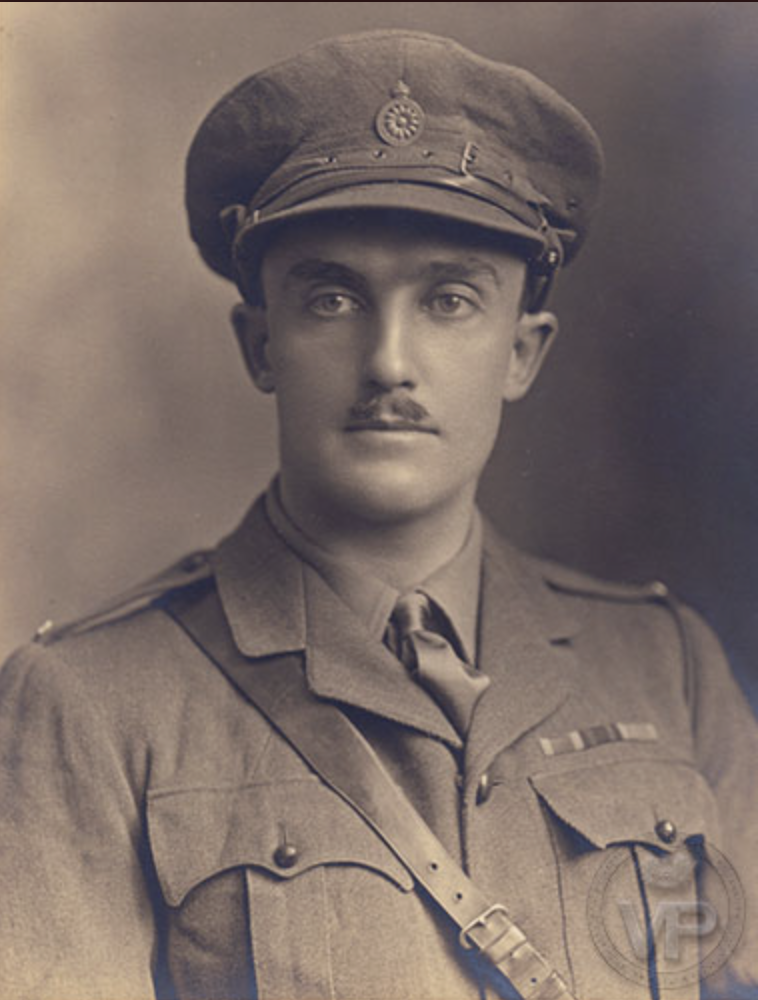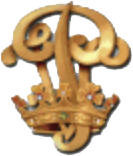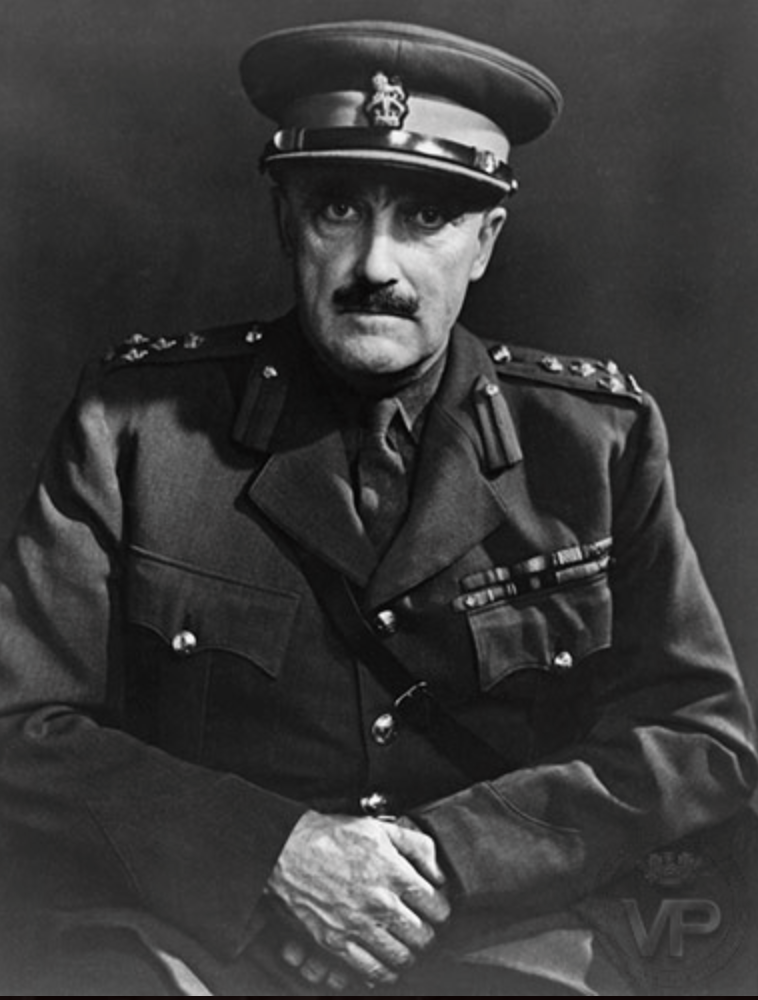 Andrew Hamilton Gault DSO, ED, CD (18 August 1882 – 28 November 1958) was a Canadian Army officer and British politician. At his own expense, he raised the Princess Patricia's Canadian Light Infantry, the last privately raised regiment in the British Empire. On the eve of the First World War, Gault offered the Canadian government $100,000 to help raise and equip an infantry battalion for overseas duty. Lieutenant-Colonel Francis Farquhar of the Coldstream Guards, military secretary to Canada's Governor-General, the Duke of Connaught, supported Gault's idea. Between them, they made the decision to recruit men who had already seen military action, but who were not attached to any militia units, in order to hasten the regiment's departure for Europe.
The Governor-General's daughter, Princess Patricia of Connaught, was known for her public appreciation of Canada's vast wilderness and its people. The Gault's had entertained the Connaught's during their visits to Montreal, and they had also been frequent guests at Rideau Hall. Colonel Farquhar approached the Duke of Connaught for permission to name the Regiment after his daughter. The request was made to the Princess, who was said to be delighted. On 10 August 1914, through a charter embodied in a report of the Committee of the Privy Council of Canada, Princess Patricia's Canadian Light Infantry came into being. Princess Patricia, the Colonel-in- Chief, designed and made by hand the regimental flag.
Captain Gault was promoted to Major and appointed second-in-Command of his regiment. He was first wounded at St. Eloi on 28 February 1915. He rejoined the battalion on 27 April 1915 and commanded the Patricia's during the first part of the Second Battle of Ypres. He was wounded in the morning but carried on until a second more serious injury compelled him to pass on command to Captain Adamson. When he rejoined the Regiment in October 1915, he brought with him reinforcements from the University Companies. He was wounded for a third time and lost a leg at Sanctuary Wood during the Battle of Mont Sorrel, 2 June 1916. Despite the loss of his left leg, Gault refused repatriation to Canada and returned to France where he was initially seconded as Aide-de-camp to Major General Victor Williams, the General Officer Commanding 3rd Canadian Division.
Later Gault commanded the 3rd Canadian Division Reinforcement Camp (CCRC) with the local rank of lieutenant colonel. He was promoted to lieutenant colonel of his own regiment on 28 March 1918 but remained seconded with CCRC. Finally, he rejoined his regiment on 21 November 1918, and commanded the Patricia's until demobilization. He was awarded the Distinguished Service Order; the Russian Order of St. Anne (Third Class with Swords); the Belgian Ordre de Leopold and was four times Mentioned in Despatches. Returning to Quebec after World War II, Gault vigilantly defended his estate of Mont-Saint-Hilaire from expropriation by mining interests and bequeathed it to McGill University to help ensure its preservation.