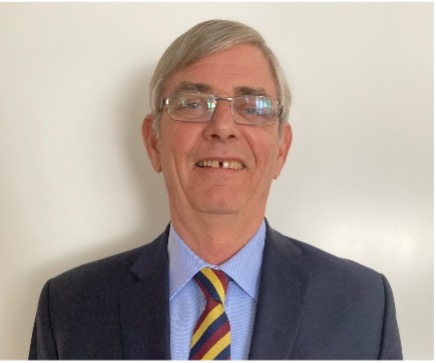 Chair and Treasurer – David (Dave) Pentney, CD
Dave began his military career as a reservist in Toronto in 1969.  He enrolled in the Regular Force in 1972 and attended the Royal Military College, graduating in 1976.  During his career he enjoyed five regimental tours: two with 1st Battalion in Calgary; one with 2nd Battalion in Germany; and two with 2 (AB) Commando in Petawawa.  He was the Commanding Officer of 2 (AB) Commando from 1988 to 1990 and the Commanding Officer of 1st Battalion from 1991 to 1993.  He retired from the CAF in early 2004 and worked full-time for Calian at the Canadian Army Simulation Centre until 2014.  He continues to work part-time on a contract basis with Calian.
While still serving, Dave co-founded the Kingston Branch of the Association in 1999 with Lou Grimshaw.  He has been active in the Association since returning from Germany in 2003, serving as the Kingston Branch President, as National Vice-President (East), as National Vice-President and as National President from 2011 to 2015.  He continues to be active at the National level.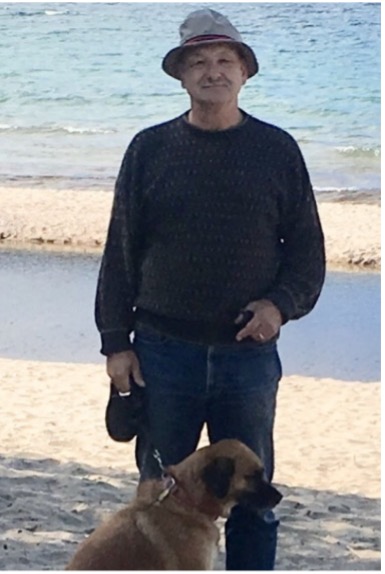 Vice Chair – Charles Recce
Chuck (Charles) Reece served with 2 PPCLI in Winnipeg. The Airborne Regiment's 2 Commando, 3 Mechanized Commando, and the 3rd Battalion, The Royal Canadian Regiment. He served in the high arctic, the United States, a NATO tour in Europe, and two United Nations tours.
His military career started in Winnipeg filling sandbags on the Red River and finished as an instructor at the PPCLI Battle School in Wainwright.
Post military Chuck worked in the financial field followed by various positions within Canada Post, retiring in a senior position with the corporation.
Chuck is Married to Lana and lives in Guelph, Ontario.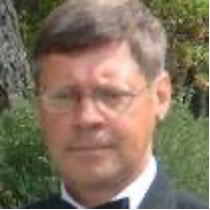 Secretary & Fundraising – Paul Hale, CD
Paul began his military career as a reservist in 1970 and transferred to the Regular Force in 1976. He completed 30 years with the Regiment including two tours with 3 PPCLI (1976 – 1981 and 1987 – 1991). He was Adjutant of the PPCLI Battle School from 1981 to 1984. He completed eight overseas deployments in Cyprus, Angola, South Africa, the Balkans and Afghanistan.  Upon retiring from the Regular Force in 2006 he transferred back to the reserve until being forced to retire upon reaching compulsory retirement age in 2014.  He has been actively involved with the Association since 2010, serving as South West Ontario Branch President from May 2011 to November 2017, multiple positions on the Board of Directors and served as President of the PPCLI Association from June 2017 to May 2021.  Paul was actively involved in the 100th Anniversary celebrations and has been instrumental in promoting Mental Health and Suicide Awareness within the Association.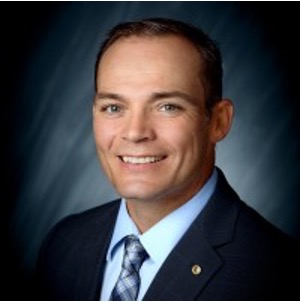 Educational Bursaries – Derek Prohar, MMV, MSM, CD
Derek Prohar grew up on a farm outside of Avonlea, Saskatchewan. He attended high school at Athol Murray College of Notre Dame in Wilcox, Saskatchewan, and received a Bachelor of Arts from McGill University in Montreal. Derek joined the Canadian Armed Forces in 1999 and was commissioned into the Princess Patricia's Canadian Light Infantry as an Infantry Officer in 2001.
With four operational deployments to Afghanistan, Derek Prohar is the recipient of the Medal of Military Valour for actions while attached to the American Special Forces, and the Meritorious Service Medal for his work with the Afghanistan National Army.
Having enjoyed a number of command and staff positions, including the Chief of Staff for 1 Canadian Mechanized Brigade Group as well as the commanding officer of 3 PPCLI, his final role prior to retirement was as the Chief of Staff for 3rd Canadian Division, as well as the PPCLI's Regimental Colonel.
Derek lives in St-Albert with his wife, who is the Executive Director and Registrar of Physiotherapy Alberta, and their two children.  He has accepted a job as the City Manager for the City of Leduc, Alberta, and is excited about the new and exciting opportunity.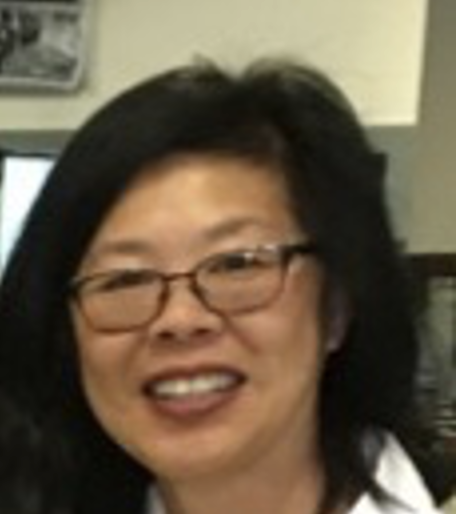 Veterans, Families and Heritage – Donna Campbell, CD
Donna Campbell was born in New Westminster, British Columbia.  Raised in the Vancouver area, she joined the Canadian Army Reserves at 17 years of age in 1980.  While on her Junior Non-Commissioned Officer Course, she met her husband Mark, who would later commission into the Princess Patricia's Canadian Light Infantry.  She continued serving as a Class B Reservist wherever her husband was posted for the next 31 years.  This included service with The British Columbia Regiment (Duke of Connaught's Own)(Vancouver), Prairie Militia Area Headquarters (Winnipeg), Headquarters Saskatchewan District (Regina), Headquarters Manitoba District (Winnipeg) and 1 Area Support Group Headquarters (Edmonton).  In addition, in 1993 she served with 5 Service Battalion (Valcartier) during a six-month tour of duty in Croatia.
Donna and Mark have recently celebrated their 32nd year of marriage.  They are settled with their two adult children in Sturgeon County, just north of Edmonton.
Donna Campbell is looking forward to the opportunity to contribute further to the military community through her service as a Trustee for Hamilton Gault Memorial Fund.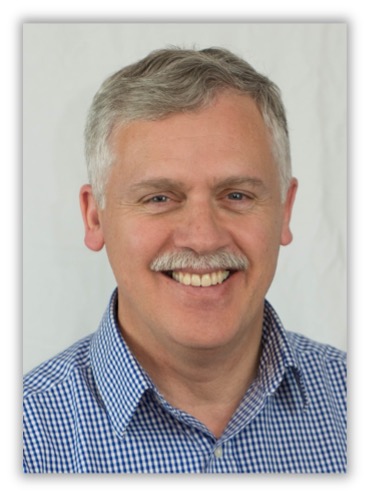 PPCLI Cadet Corps – Jamie Hammond, OMM, CD
Jamie joined the Patricia's as a 14-year-old PPCLI cadet in Work Point barracks.  After two university degrees, he joined 2 PPCLI in Baden-Soellingen in 1985 as a platoon commander and IO.  After a year as Personal Assistant to then VCDS LGen de Chastelain, he was posted to 1 RGJ in Osnabruck, Germany and 2nd Bn, 2nd KEO Goorkhas in Brunei. He returned to HQ 1 CMBG in Calgary before being posted as the last OC 2 Cdo, Cdn AB Regt.  After Staff College and time at JTF 2, he completed a tour in NDHQ doing Arms Control and NATO policy as well as a tour to Bosnia.  Sent to complete a PhD in 2001, he was recalled to be J3 Counter Terrorism and Special Operations (CTSO) in NDHQ and then commanded our Special Operations Task Force in Afghanistan in 2002.  He returned to serve at J3 CTSO, Privy Council Office, and as COS Transformation for the new CANSOFCOM.  He then stood up the Canadian Special Operations Regiment. On promotion to Colonel, he became COS Land Forces Western Area before being posted in 2010 to the Allied Rapid Reaction Corps HQ in the UK for a year-long tour in Afghanistan with ISAF Joint Command. 
He left the Forces in 2011 to become Private Secretary to the Lieutenant Governor of BC and later Assistant Deputy Minister for International Strategy and Competitiveness in the BC Government.  He now teaches MBA and Global Management students at Royal Roads University. He was part of a small team that created the BC Afghanistan Memorial.
Fern and Jamie had their wedding reception at the 3 PPCLI Officers' Mess in 1989 and they are still happily married.  They have 3 adult children, one of whom recently returned from Iraq with A Coy, 1 PPCLI.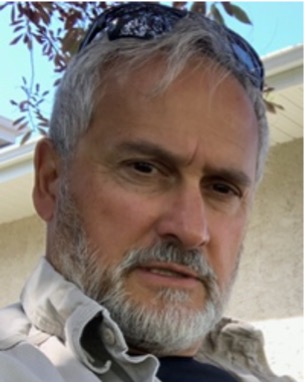 Governance – Quentin Malcom Innis, CD
Quentin was born in the United Kingdom, in Manchester, England.  He spent his early years in Edinburgh, Scotland, in a large family of two girls and four boys.  In 1967 his father was picked up by Canadair and offered a job in Montreal, Quebec, working on the original Canadian drone projects.  While attending the University of Toronto in 1983, Quentin joined the Queen's Own Rifles of Canada, serving a year as a Rifleman before being selected for officer training.  While with the Queen's Own he completed the Basic Parachutist Course and the Airborne Indoctrination Course, before joining Princess Patricia's Canadian Light Infantry in 1987. 
Quentin served with the Patricia's for the next 32 years, serving in all three battalions, the Airborne Regiment, and the Battle School.  During this time, he enjoyed one deployment to Kosovo, three to Afghanistan, spent a year in Latvia as the J3, and completed the Technical Staff course at Shrivenham in England.  Leaving the Regular Army in 2019, he served with the Loyal Edmonton Regiment before finally time-expiring in 2020. 
Quentin is currently serving as the Director, Project Execution, for the Creative Destruction Lab Rapid Screening Consortium, a joint venture of industry, government, and academia to institute screening for COVID-19 in the workplace.  He currently lives in St Albert with his enormously supportive and patient wife Elaine and a slightly less patient terrier named Piper.  He serves on the board of the Edmonton Chapter of Treble Victor, and skis and hikes in his spare time.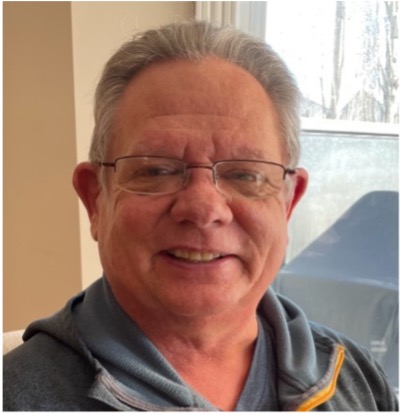 Trustee – Stan Stapleford MMM, MSM, CD
Stan grew up in Dartmouth Nova Scotia and joined the Regiment August 1975.  During his time in he was posted to 1 PPCLI 1975 – 1989, Senior Leadership Academy 1989 – 1991, 2 PPCLI 1991 – 1995, Wainwright 1995 – 1999, 2 PPCLI 1999 – 2002, NDHQ 2002 – 2004, Edmonton AJAG 2004 – 2007, 1 PPCLI 2007 – 2008, HQ- 509 Afghanistan 2008 – 2010, LFCA 2010 – 2012, 3 CRPG 2012 – 2015. 
After a very successful career, he retired from the Regiment in April 2015 and now enjoys travelling the world with his wife Sandi.  He is currently serving on the Board of Directors of the Patricia Fund.